Ch. Pouch Cove's Simian Del Mar "Simian"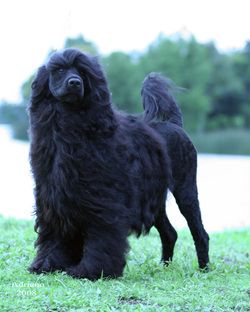 Date of Birth:
January 29, 2006
Sire:

Ch. Pouch Coves Patriot "Nick"
Dam: Ch.Akire Supa Chunky Monkey "Grrrllla"


"Neutured"
Simian is living with a loving family in Kansas City! He is having a blast with their boys too!
And, he doesnt have to keep up that magnificent show coat anymore.......
---