Mark, Bonnie, Jeff and Katie
Chase
Mark, Katie and Bonnie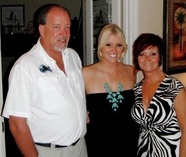 We have lived in Ft. Myers for over 15 years now. We are blessed with two wonderful kids and a great extended family! Im originally from New Jersey and Mark is from Connecticut.
I am a member of the Portuguese Water Dog Club of America (www.pwdca.org) since 1993 and also the USSPWD United Sunshine Portuguese Water Dog Club (www.usspwd.org)
---
Katie and Jeff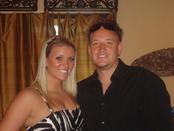 I acquired my first Portuguese Water Dog, Galleon, in 1992 from Sunnyhill Kennel in Colorado. Thats where it all began.............my love and passion for the breed. I started showing Galleon, as an owner handler and learned the excitement of getting his championship myself! It was very exhilarating! I have been hooked ever since! I bred my first litter in 1998, with my beautiful Hayley. She bred 3 gorgeous and healthy litters. In 2009, after a break in showing, I was blessed with a gorgeous brown and white puppy Monkey, from Lana Woodburn /Del Sur Portuguese Water Dogs. Del Sur dogs have always emulated sound and enthusiastic personalities along with being healthy and strong dogs.
Breeding and showing dogs will always be a labor of love, and always focusing on health, temperament and structure.
---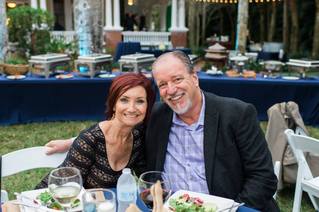 Bonnie Chase
ChasinWaves PWD's
(239) 565-6212
chasinwavespwds@gmail.com